Facebook – Buy from the Bush
Case Study
Herd MSL developed a cross platform media strategy to demonstrate the economic impact of the 'Buy from the Bush' report; a data-led campaign showcasing Facebook and Instagram's ability to grow regional businesses.
Challenge
Amidst the bushfire crisis, as well as the economic pressures of recent droughts, businesses in country towns were struggling to stay open. Our challenge was to bring awareness to the positive social and economic impact Instagram and Facebook can have on businesses of all shapes and sizes, right across the country, no matter how regional and rural.
We wanted to show all Australians that platforms like Facebook and Instagram can be a great equaliser when it comes to doing business; wherever you live in Australia and regardless of  if you have money for a high-end shopfront or website, these platforms allow SMBs to connect with customers across town, the country or even in other parts of the world to support and grow business.
It is also well known that social media channels have benefits for promoting businesses, so we needed to come up with a different way of showing the benefits of social media for the regional economy when they really needed it.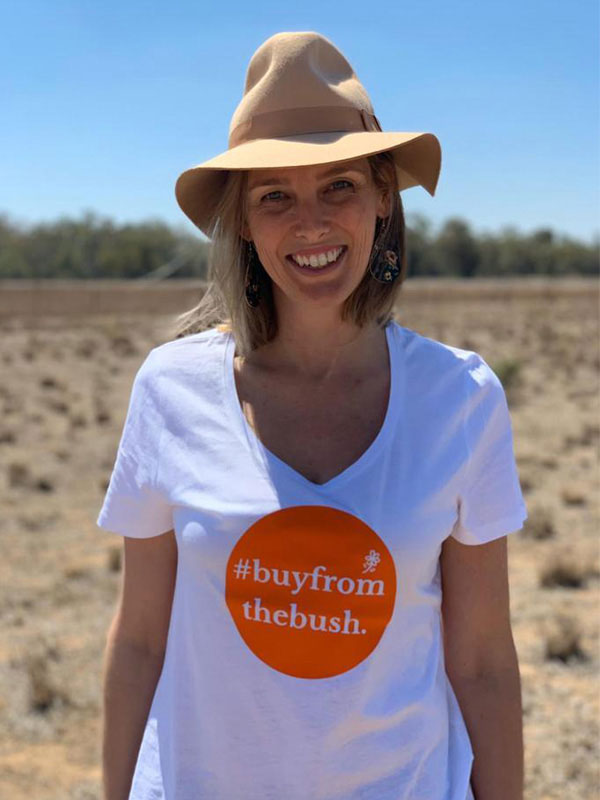 Idea
To tell this story and give confidence to every SMB in Australia that they too could utilise Facebook and Instagram as a virtual shopfront, we developed a report that we launched with a highly coordinated, strategic communications approach that dominated TV, radio, print and online to ensure maximum coverage of the economic impact. The culmination of incredible financial data, combined with media assets, allowed us to deliver quantative proof of the benefits could provide regional Australia SMBs, whilst the case studies gave a voice to the report in a qualatative manner.
To secure broadcast hits we ensured we had engaging spokespeople; from Facebook Inc executives, Grace Brennan herself, and unique regional case studies, enabling us to provide a highly attractive package for broadcast media.
For print and online we employed both a tier one media outreach program focused on the SMH and AAP news wire to secure syndications and a broad metro voice. Additionally we built out a hyper-local media outreach program that focused on selected regional towns where we had case studies that could help tell the story to connect with other regional SMB's that may be considering a social business approach.
To further support TV and print/online we also recorded audio grabs that were distributed at 4am on launch day to kick off the news cycle and doubled down with radio by organising a number of radio interviews during the day and in the following days.
Impact
We achieved significant coverage across target mediums and landed the most successful Facebook campaign of the previous 12 months. In total we secured over 600 articles and news stories and 100% were positive in sentiment across every national outlet in Australia.
The campaign gave voices to regional businesses across the nation to share their story of how Facebook and Instagram can grow rural businesses and have range of flow-on effects for the owners of those businesses and their communities.
Do you want to get in touch?

Herd MSL is an ANZ public relations and integrated communications agency that provides strategic counsel and creative thinking. We champion our clients' interests through fearless and insightful campaigns that engage multiple perspectives and holistic thinking to build influence and deliver impact.
21 Harris Street, Pyrmont, Sydney, NSW.

Australia
New Zealand
© 2021 Herd MSL. All Rights Reserved.